Our Dogs
Sub-links for this page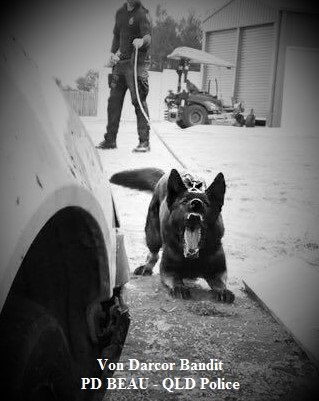 Von Darcor Males and Females
In order to achieve our objective of breeding quality versatile working dogs and positively contributing to the working dog industry and families alike, we pride ourselves on our very select few dogs entered into our breeding program.
You will locate further information regarding the dogs selected to be apart of our breeding program including a complete profile of pedigree, health results and a detailed description of each dog as well as photographs.
Males are available at stud unless otherwise stated. Outside females will be health scrutinised in order to contribute to the continual improvement of the breed in accordance with breed standards and by-laws under the Australian National Kennel Council (ANKC).
Contact Details
Amanda
Fernvale, QLD, Australia